It was time to get smart. Taking our cues from the walkable BART station, we added a new segmentation to the marketing mix and lasered in on relatability. It was all about targeting the San Francisco DMA (San Francisco, Oakland and San Jose) looking for more bedrooms, garages, open space and parks at a more affordable price. That meant a campaign that showcased how the target lives and put the master plan attributes in the spotlight, all while reinforcing the big picture: Boulevard is a smart buy in the Bay Area.
Boulevard: Smart Campaign Social Media
Boulevard: Smart Campaign Video Series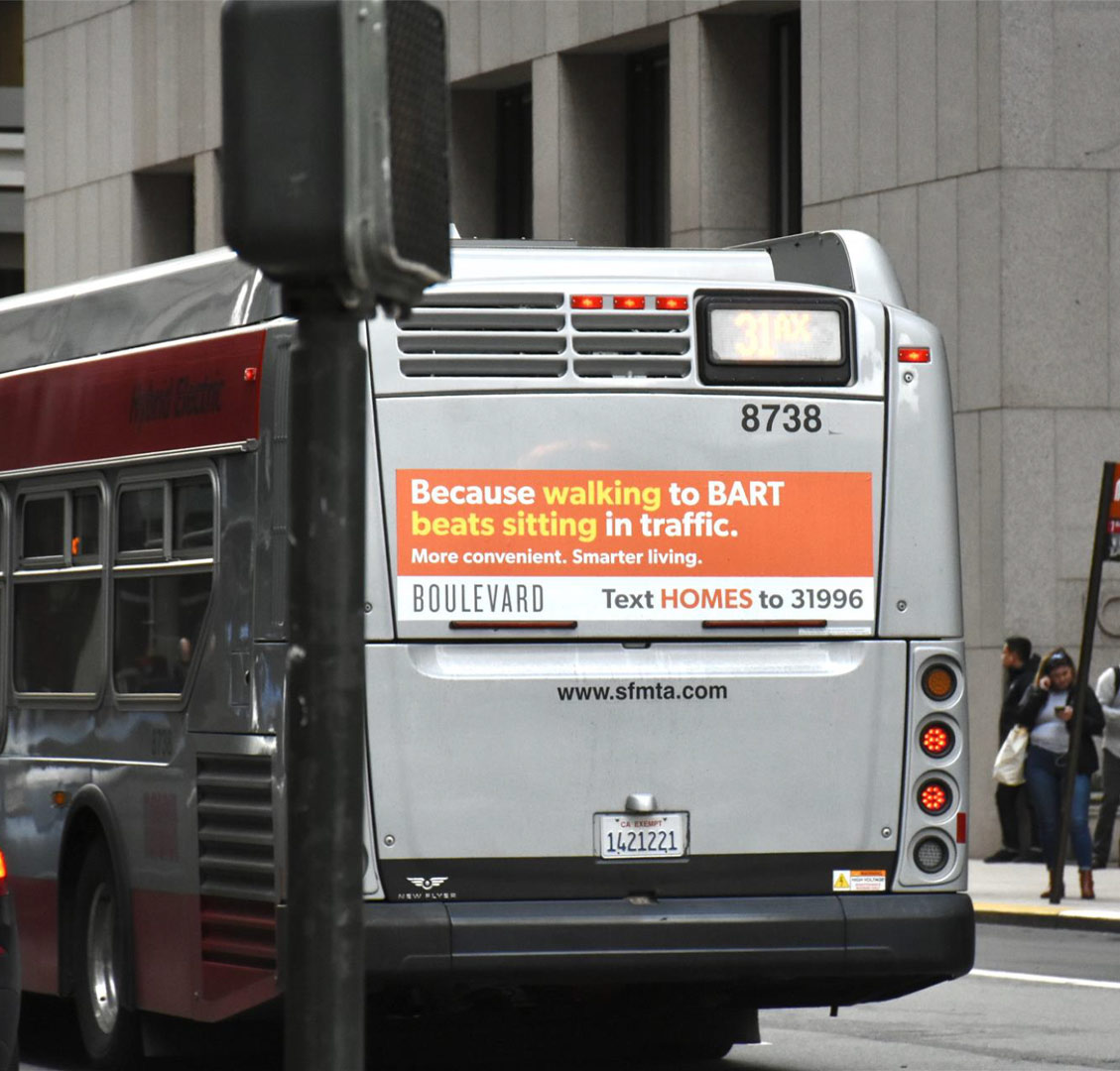 Delivering Results
What started as simple homebuyer surveys soon became a full-fledged marketing experience. Qualified data not only provided insight into the lifestyle of residents but also allowed an opportunity to formulate creative and targeting tactics around a look-alike audience. The result? Exactly what we were looking for: increased leads and sales from the San Francisco DMA target market.